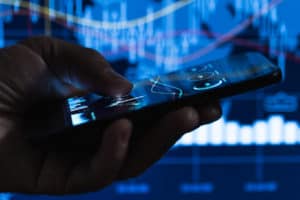 Cboe Expands ETP Incentive Program Options For Market Makers
[ad_1]
Exchange operator Cboe Global Markets has confirmed plans to launch a new exchange-traded products (ETP) incentive program for market makers on February 1.
The program is an extended version of its existing program, which encourages major marker manufacturers (LMMs) to provide liquidity in newly launched or weakly traded ETPs by assigning them a fixed daily fee instead of a volume-based payment. transaction.
Under the new program, Cboe will allow LMMs on its Cboe BZX exchange to choose between the two incentive models each month on a symbol-by-symbol basis. Market makers may choose to receive a payout per share greater than the fixed default amount for ETPs with an average daily volume of 1,000,000 shares or more.
"We have received overwhelmingly positive feedback from the industry on our LMM incentive offerings, and based on a more in-depth dialogue with our family of issuers and market makers, we are delighted to enhance our program. incentive to help provide deeper liquidity to listed ETPs, "said Laura Morrison, senior vice president and global head of quotes at Cboe.
"Designed to benefit all market participants, our new incentive program will provide LMMs with greater choice and flexibility to support issuers' ETPs trading, which we believe will result in better quality. market for investors. "
Along with the expanded ETP incentive program, Cboe attempted to strengthen its offering in OTC trading. The market operator recently completed the acquisition of BIDS Trading after reaching a definitive agreement in October.
Cboe said the deal would allow it to diversify its offering of U.S. equities beyond traditional commodities and give it an edge in over-the-counter trading.
[ad_2]